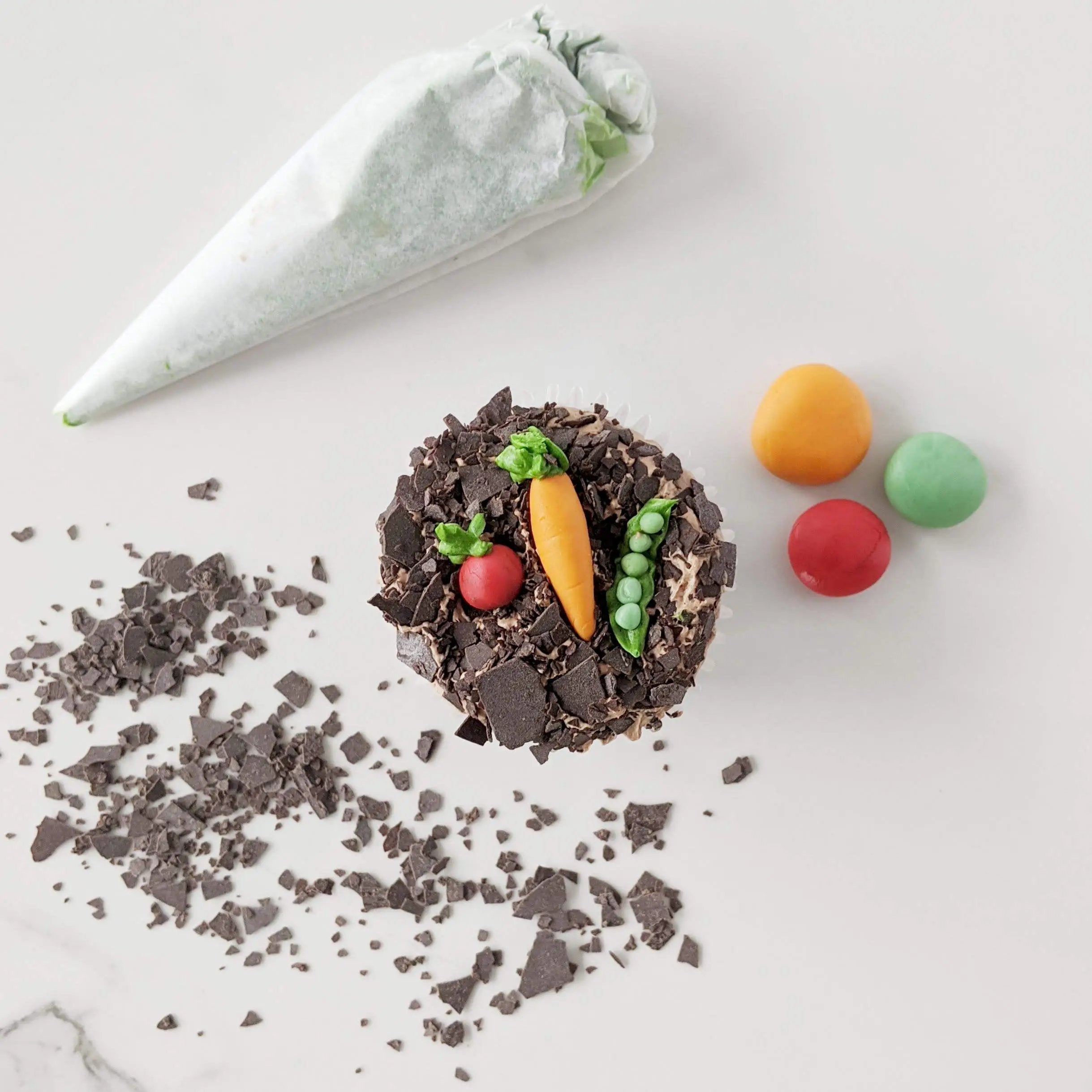 Garden Patch Cupcake Kit
Everything you need to decorate 6 creative cupcakes! Perfect for a rainy day, sleepover or afternoon off of school! Order in your favorite cake flavor- chocolate is recommended for this kit. All options are iced in Chocolate buttercream.
Made to order. Please allow 1 business days' notice.