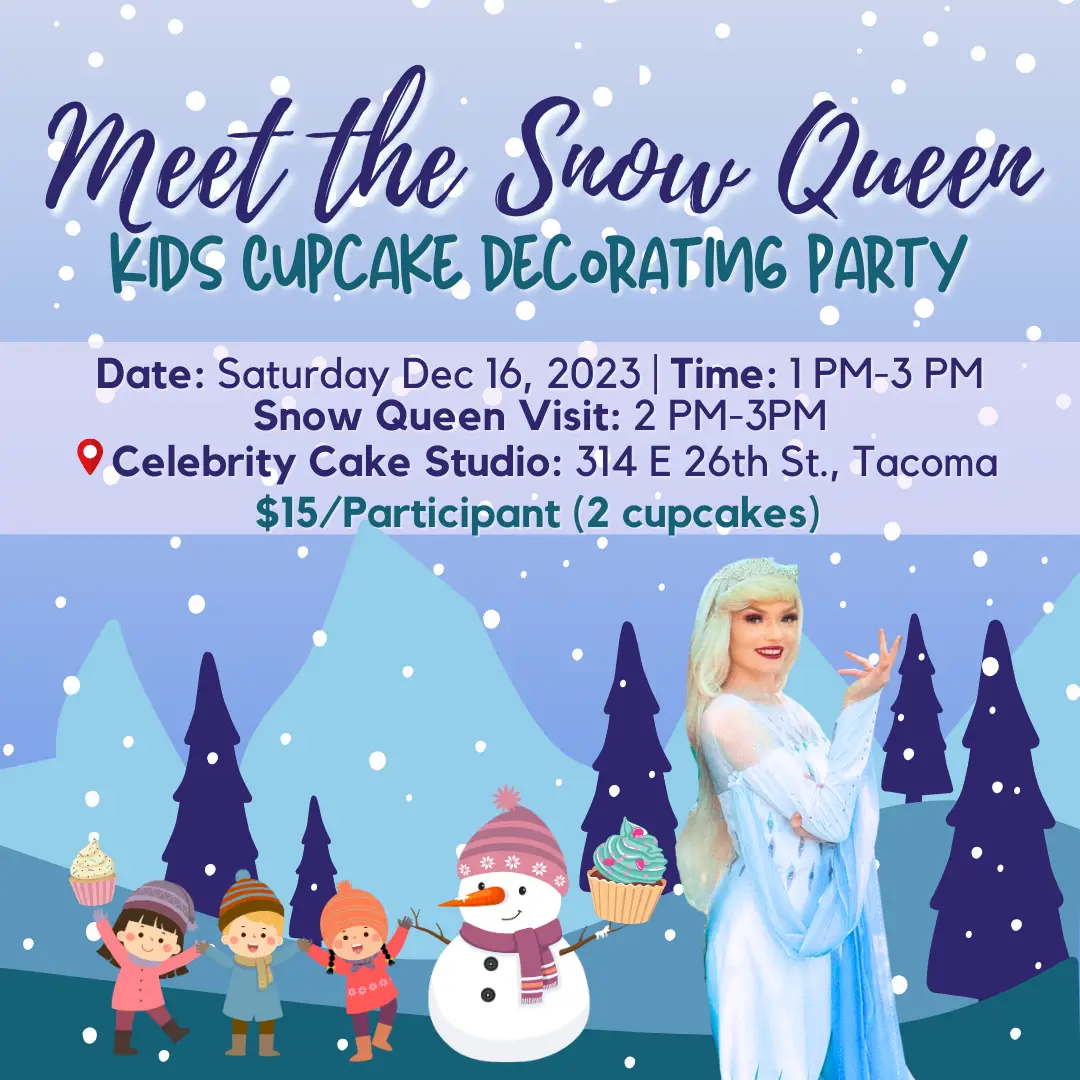 Meet The Snow Queen Cupcake Party | December 16th, 12 PM - 3 PM
Join us Saturday, December 16th from 12 pm to 3 pm for a Kids Cupcake Decorating Party!
Cupcakes and Icing will be provided- and Elsa will be by between 2 and 3 pm to join in the fun! 
$15 per participant (includes 2 cupcakes) - Purchase in advance!
This event will take place just two doors down from Celebrity Cake Studio at 306 East 26th Street Tacoma, WA 98421 Unit A