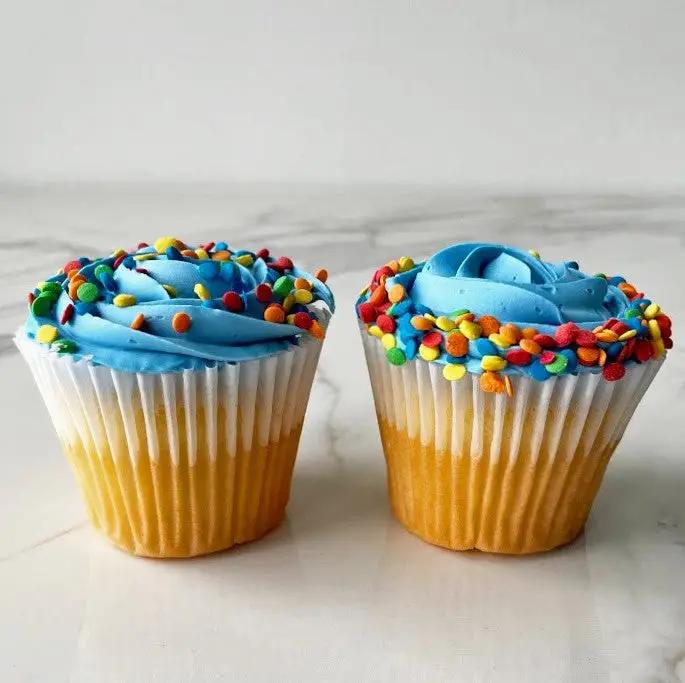 Blue Drip Birthday Cupcakes (per dozen)
Introducing the Blue Drip Birthday Cupcakes! The perfect complement to our Blue Drip Birthday Cake, and the ultimate sweet treat for any celebration!
Indulge in our three delicious flavor options: Chocolate, Vanilla, and Pink Champagne.
Decorated with a sprinkling of round rainbow sprinkles, these cupcakes are as fun to look at as they are to eat.
Great for birthday parties, picnics, or any other special occasion, our cupcakes are sure to add a touch of sweetness to your celebration.
These cupcakes are freshly baked and made with only the finest ingredients, ensuring that every bite is a true taste sensation.
A perfect combo with Blue Drip Birthday Cake
Order now and enjoy a little slice of heaven with every cupcake!
Friendly tip: Don't settle for a boring cupcake at your next party, make it a Blue Drip Birthday Cupcake and watch as your guests devour it in seconds! Mix and match the flavors to make it even more fun!