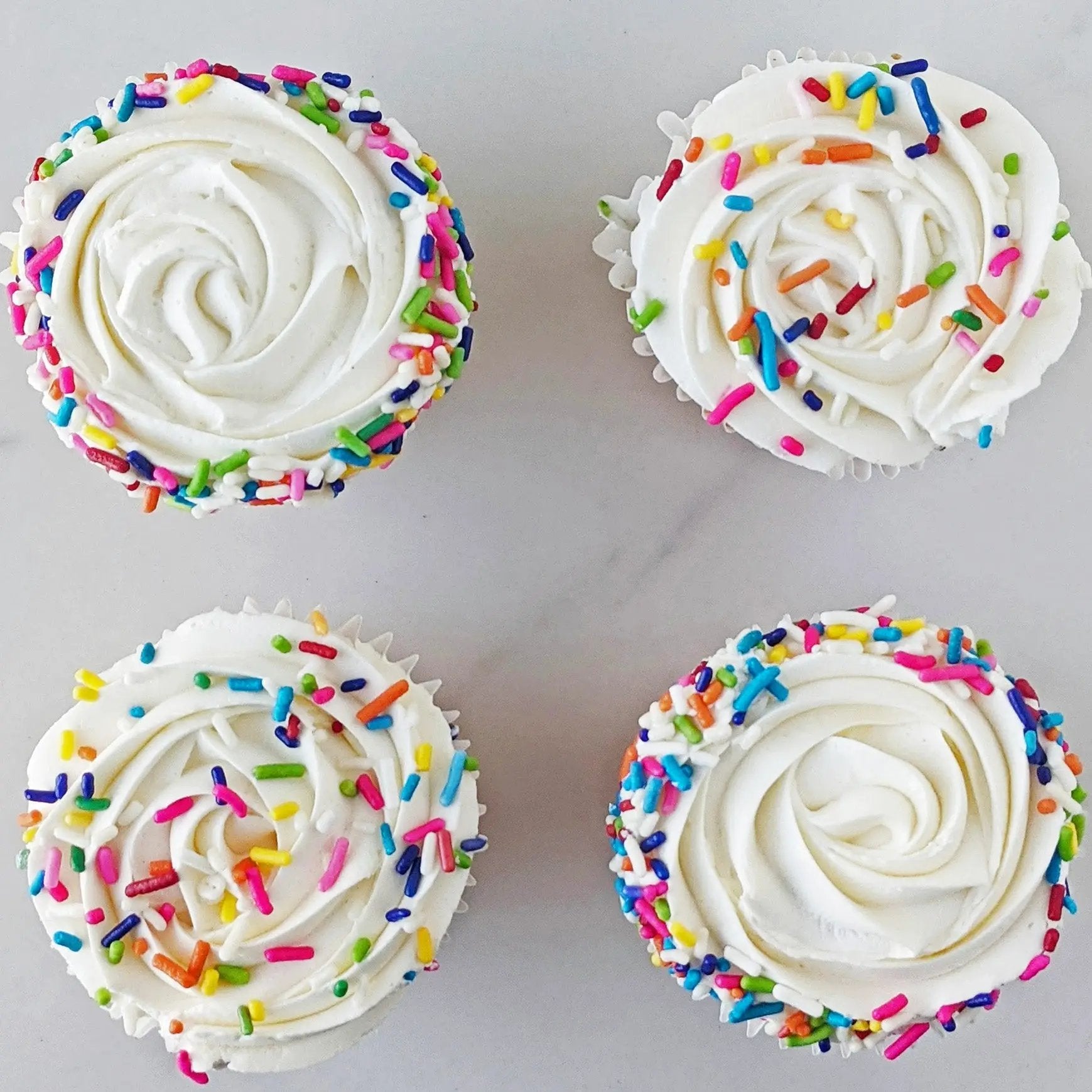 Birthday Confetti Cupcakes (per dozen)
Make your next birthday celebration even sweeter with our Birthday Confetti Cupcakes! Each cupcake is adorned with a generous helping of colorful confetti, adding a pop of color and a touch of fun to every bite.
Here's why you'll love our Birthday Confetti Cupcakes:
Made with the freshest and finest ingredients
Adorned with colorful confetti for a fun and festive touch
Perfect for satisfying your sweet tooth cravings
Great for gifting to friends and loved ones
A perfect pair for our Birthday Confetti Cake
Perfect for birthdays, holidays, or any special occasion, these cupcakes are sure to delight. Pair them with our Birthday Confetti Cake for an extra dose of sweetness. Order your Birthday Confetti Cupcakes today and add a touch of fun to your next celebration!
To accommodate more servings or flavor options, please call us at 253.627.4773 to place a custom order.