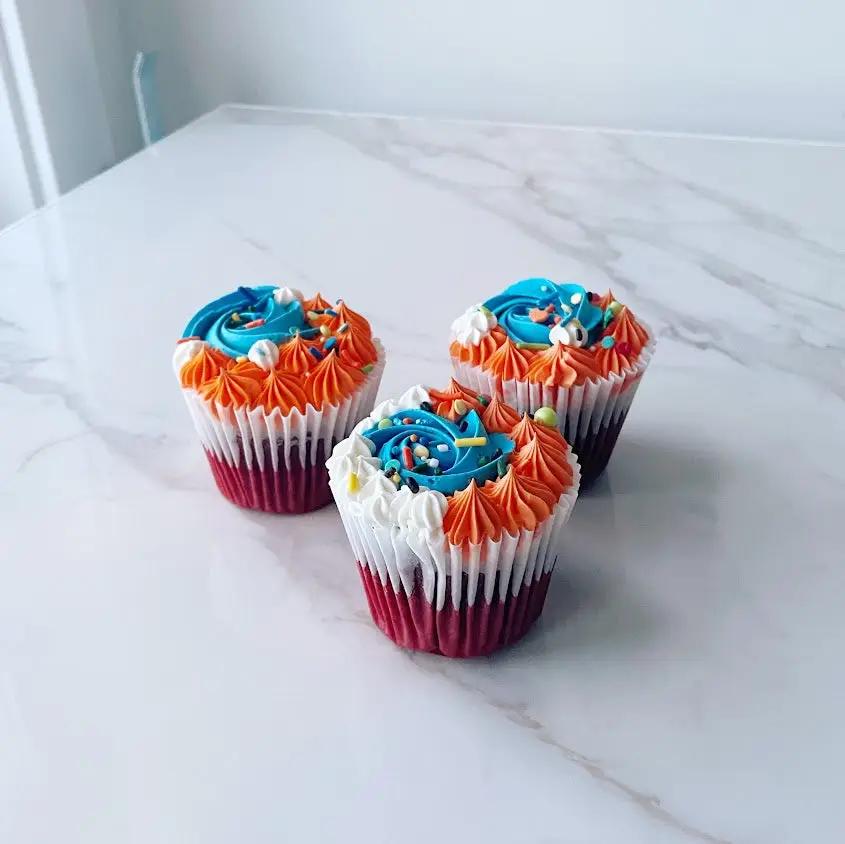 Blue and Orange Cupcakes (per dozen)
Wackadoo! Introducing our Blue and Orange Cupcakes, the perfect addition to any celebration or sweet tooth craving.
Aaaaaaand why should you care? Let us tell you!
Made with love: Each cupcake is baked with care and attention to detail, ensuring the perfect balance of flavor and texture.

Three delightful flavors: Choose from indulgent chocolate, smooth vanilla, or playful pink champagne.

Great for any celebration: Whether you're celebrating a birthday, graduation, or just because, our cupcakes are the perfect sweet treat for any occasion.

A little bit cheeky, a lot bit delicious: We believe that life's too short for boring desserts, so we've put a fun twist on the traditional cupcake, making them playful, cheeky, and oh-so-tasty!

Perfect pair: Pair these cupcakes with their cake counterpart, Blue and Orange Birthday Cake.
So go ahead and treat yourself, or better yet, treat your friends and loved ones to the sweetest celebration they'll ever experience. For real life. 
*Made to order. Please allow 3 business days' notice
To accommodate more servings or flavor options, please call us at 253.627.4773 to place a custom order.