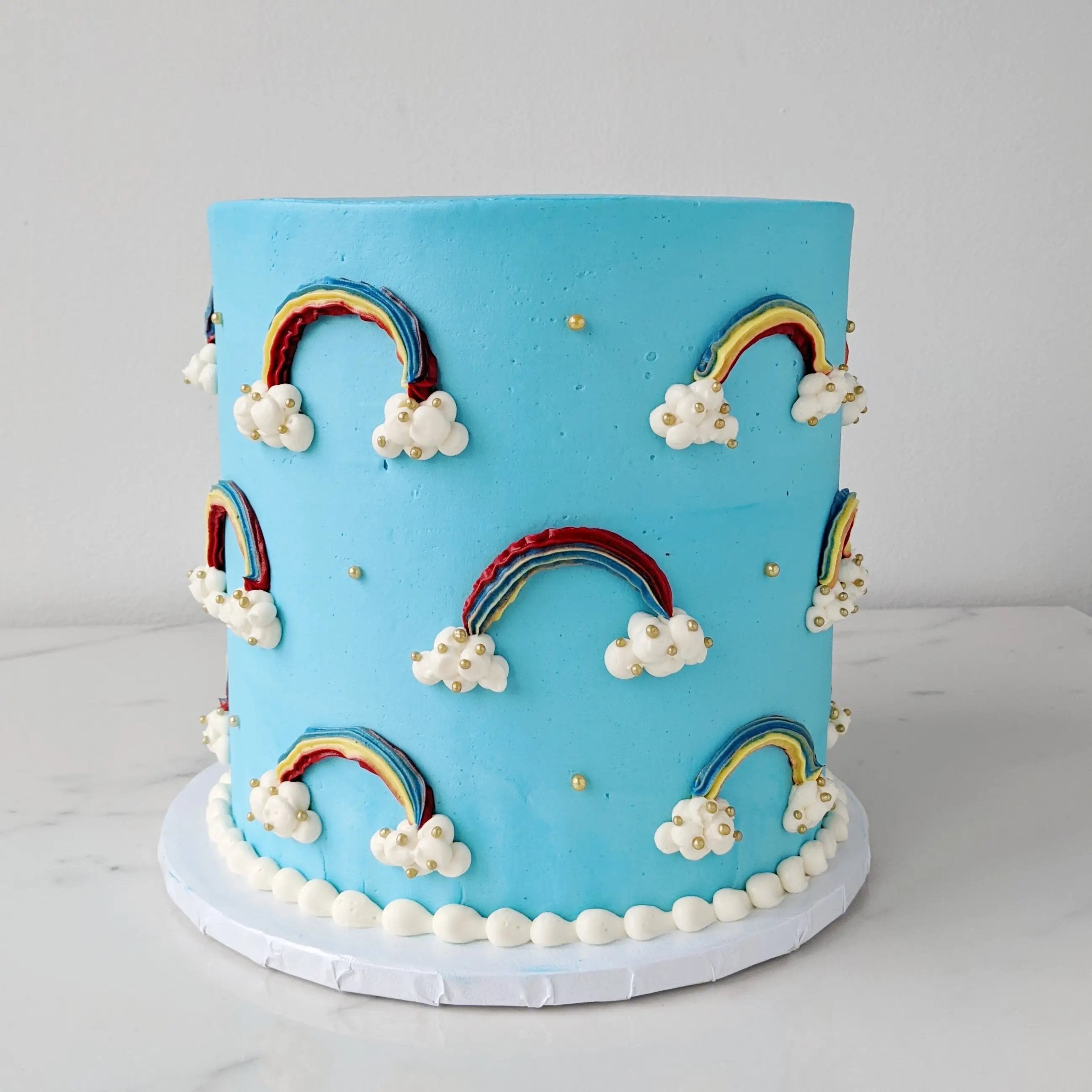 Blue Rainbow Cake
Cake Type:
Pink Champagne Swirl with White Chocolate Mousse
Nothing is more magical than a rainbow on a sunny day! This rainbow cake is perfect for any occasion or no occasion at all! 

This cake is made to order so be sure to allow three business days notice for you cake to be baked and decorated!
To accommodate more servings or customization, please call us at 253.627.4773 for a custom order.