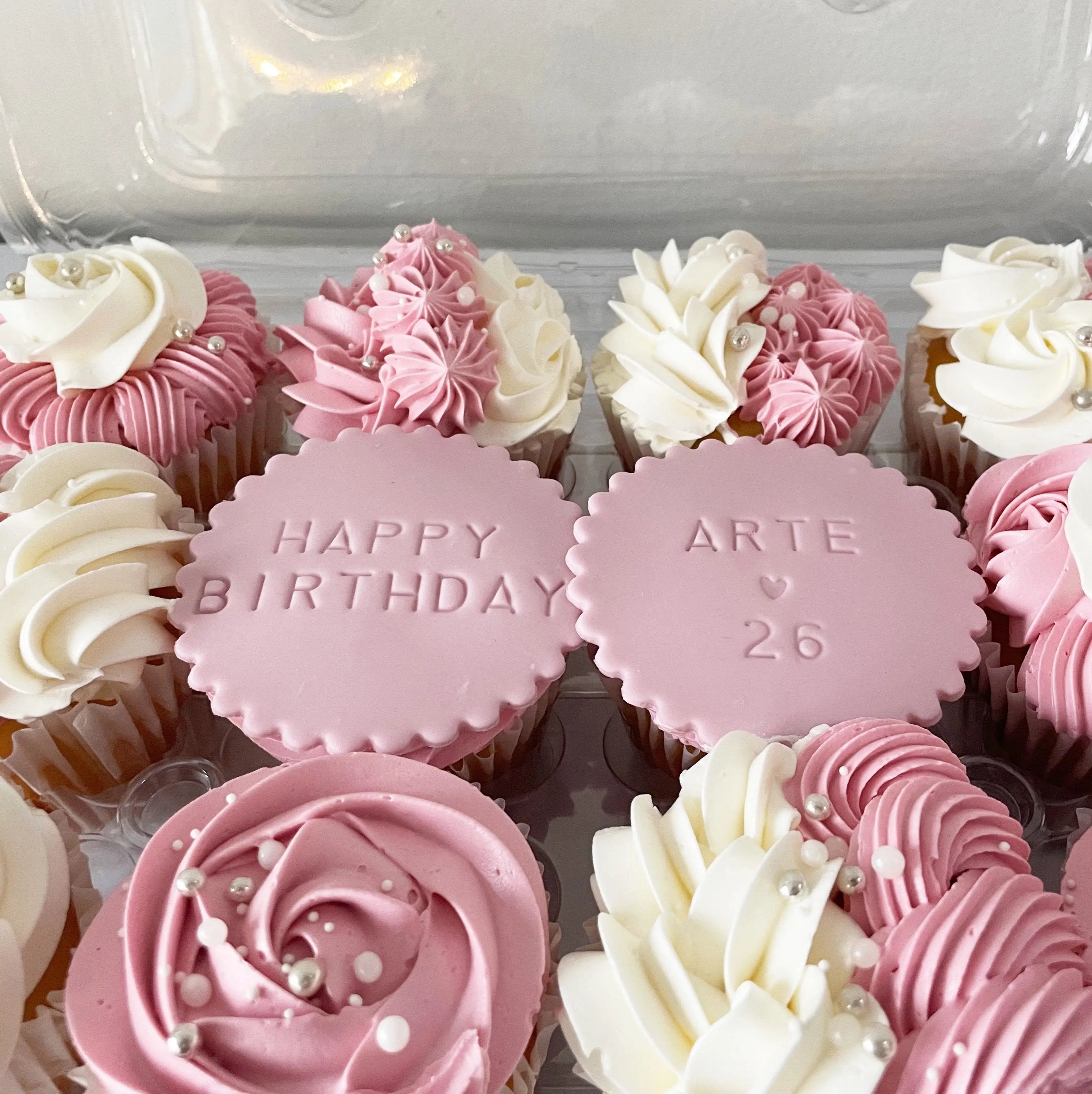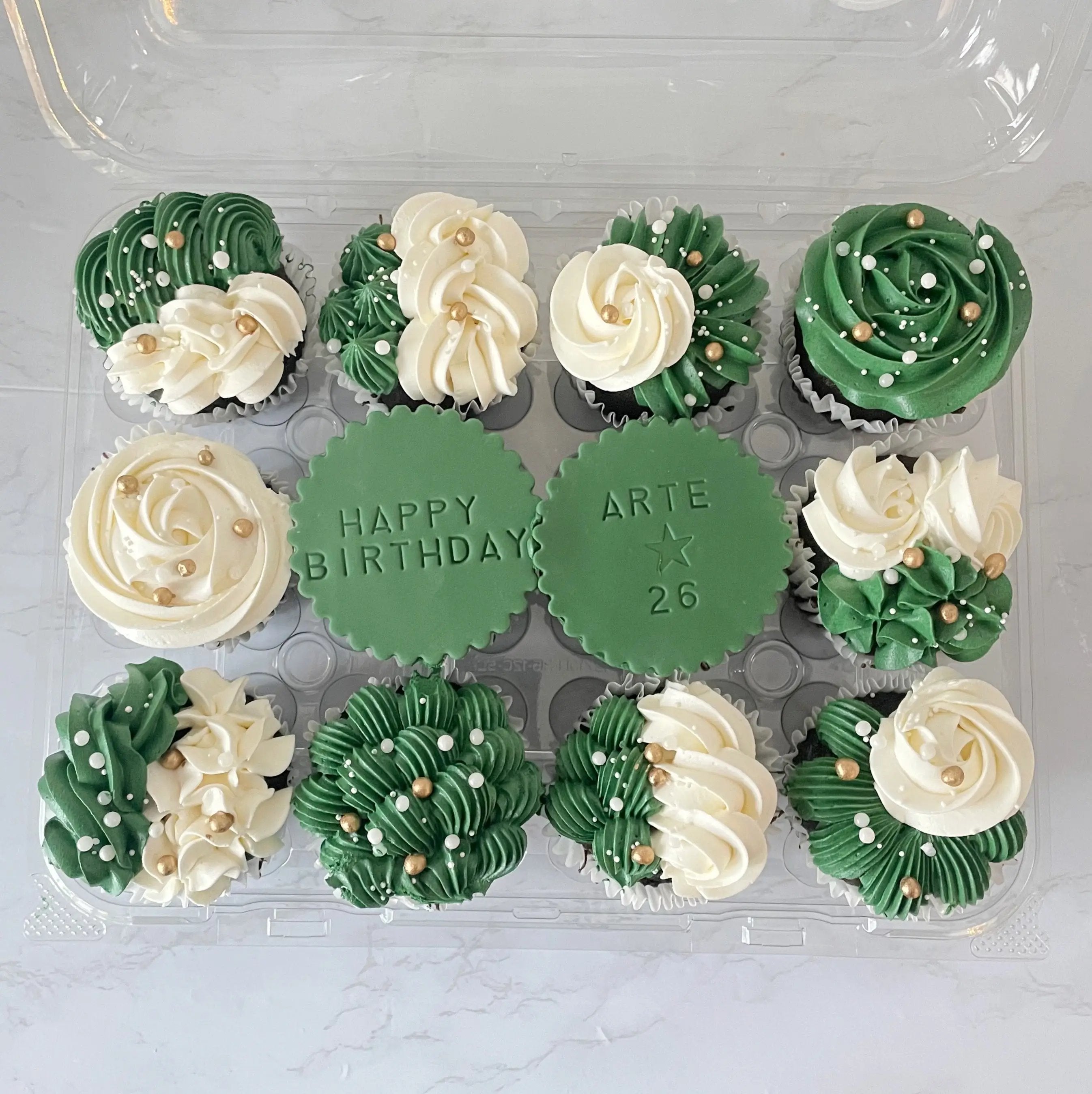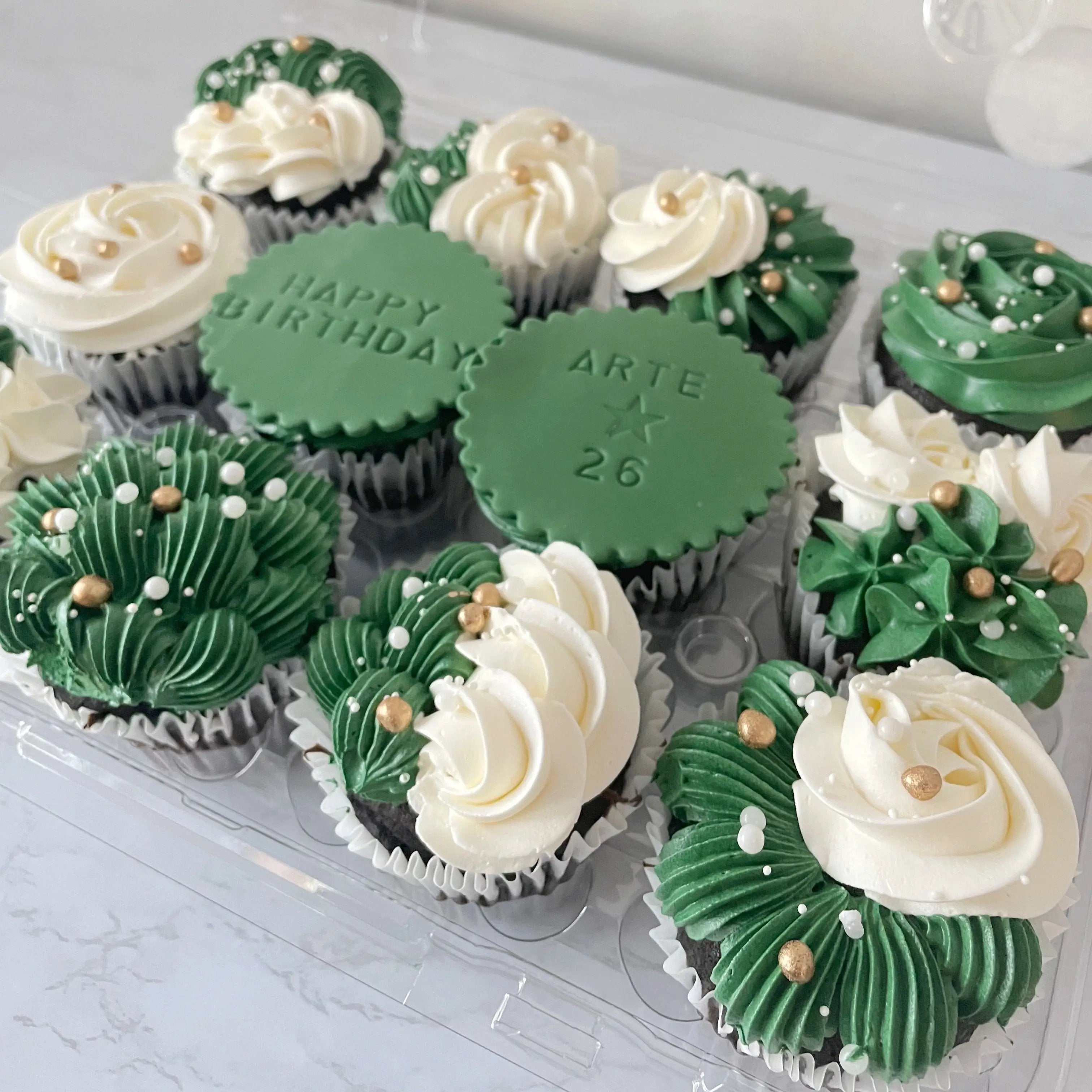 Celebration Message Cupcakes (per dozen)
Get ready to make a statement at your next birthday celebration with our Abstract Celebration Message Cupcakes! 
Hand-crafted and made to order for a truly personalized experience
Made with all-natural ingredients for a guilt-free indulgence
Available in a variety of 3 delectable flavors
Perfect for birthday parties, special events, or as a gift
Don't settle for boring, store-bought cupcakes. Impress your friends and family with Custom message cupcakes just for them! 
*ENTER 8 CHARACTERS MAX FOR NAMES*
*Made to order. Please allow 3 business days' notice. To accommodate more servings or flavor options, please call us at 253.627.4773 to place a custom order.