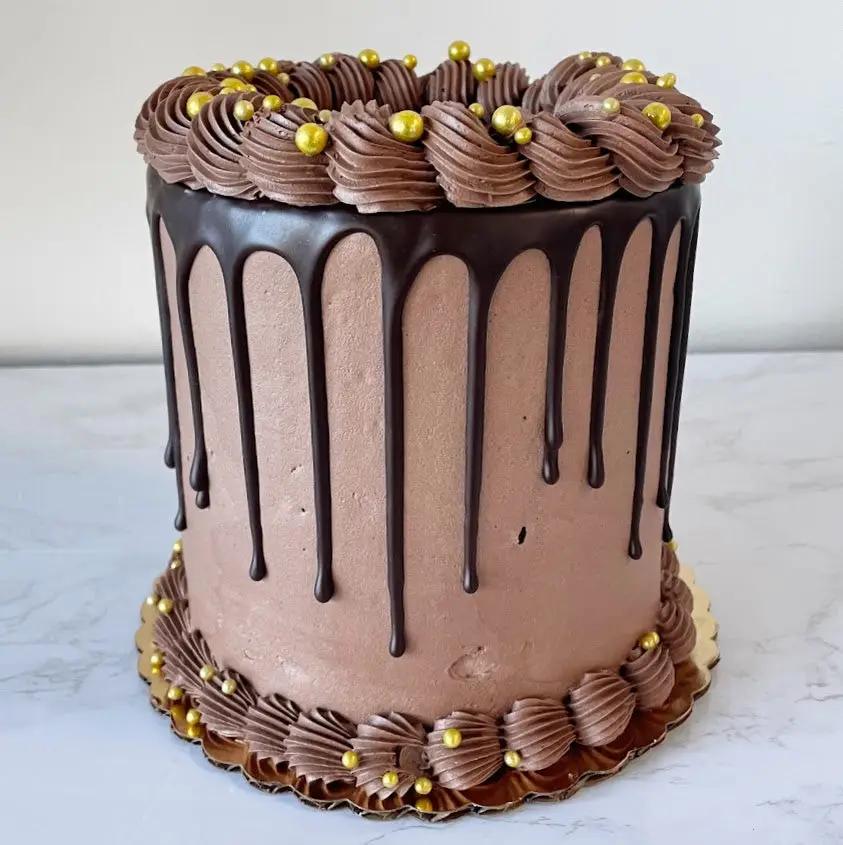 Chocolate Mousse Cake
Size:
8" Round (12-16 servings)
Are you ready for a chocolate indulgence like no other? Look no further than our Chocolate Mousse Cake! We are proud to offer this decadent dessert that will leave you and your taste buds in a state of pure bliss.
With its rich chocolate flavor and smooth, creamy texture, this cake is a true delight for anyone who loves sweets. Whether you're celebrating a special occasion or simply looking for a delicious treat to enjoy, our Chocolate Mousse Cake is the perfect choice.
What sets our cake apart from the rest? Let's take a look at some of its key features:
Made with high-quality chocolate that's rich in flavor and melts in your mouth
A light and fluffy mousse filling that's the perfect balance of sweet and creamy
Available in two convenient sizes: 8" Round (12-16 servings) or 6" (6-10 servings) to accommodate any party or gathering
Expertly crafted by our talented bakers and decorators who have a passion for creating delicious, visually stunning desserts
A dessert that's sure to impress and delight any chocolate lover
So if you're looking for a dessert that's guaranteed to satisfy your sweet tooth, look no further than our Chocolate Mousse Cake. It's the perfect choice for any celebration, whether you're hosting a birthday party, anniversary, or simply enjoying a night in with friends and family.
To accommodate more servings or customization, please call us at 253.627.4773 for a custom order.