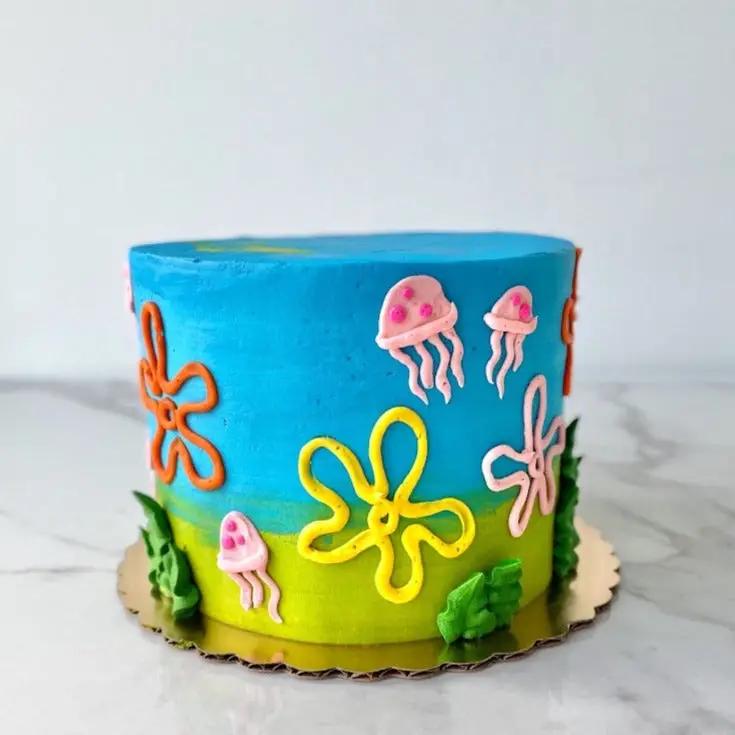 Flowers and Jellyfish Cake
Cake Flavors:
Chocolate Mousse
Jumpin' Jellyfish! This cake is sure to delight anyone feeling nostalgic for Saturday cartoons. 
This cake is made to order so be sure to allow three business days' notice for your cake to be baked and decorated!

To accommodate more servings or customization, please call us at 253.627.4773 for a custom order.