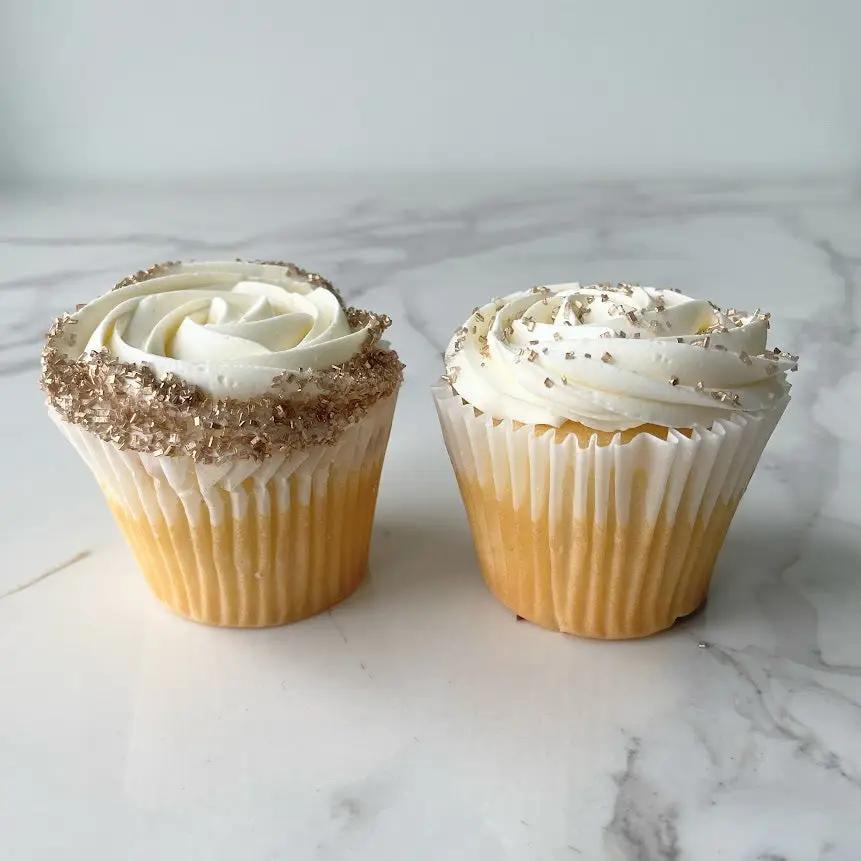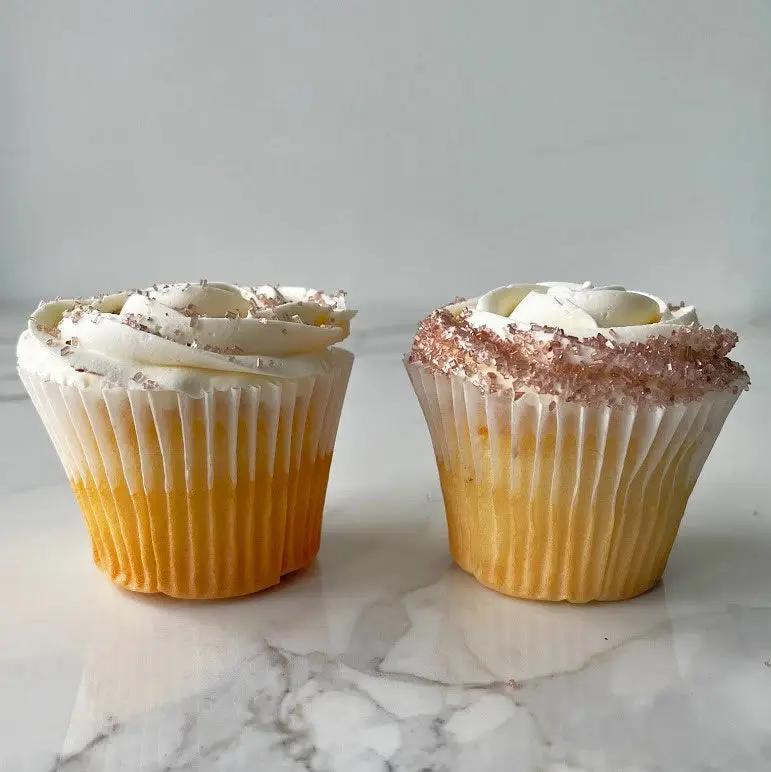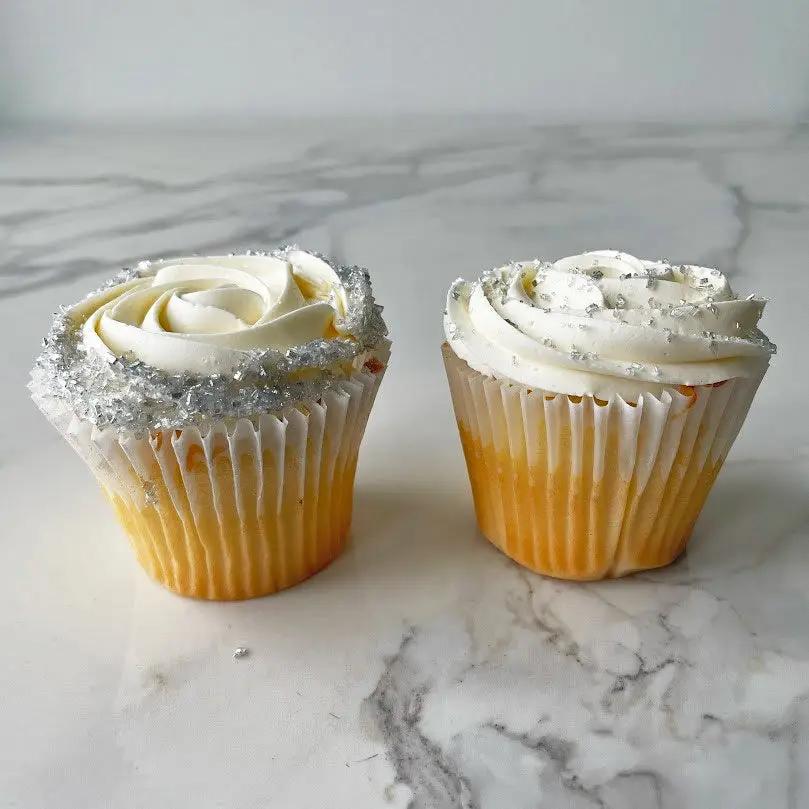 Golden Ombre Cupcakes (per dozen)
Say hello to the Golden Ombre Cupcakes - the perfect match for your next Golden Ombre Cake!
Each cupcake is decorated with your choice of gold, rose gold, or silver sprinkles, making them not only delicious but also a feast for the eyes.
Perfect for any occasion, whether it's a birthday, wedding, or just because.
These cupcakes are sure to add a touch of elegance and class to any celebration.
The Golden Ombre Cupcakes are the perfect complement to our Golden Ombre Cake, just imagine the deliciousness when you pair them together.
Don't settle for boring cupcakes when you can have Golden Ombre Cupcakes. Order now and add a touch of luxury to your next event!
To accommodate more servings or flavor options, please call us at 253.627.4773 to place a custom order.