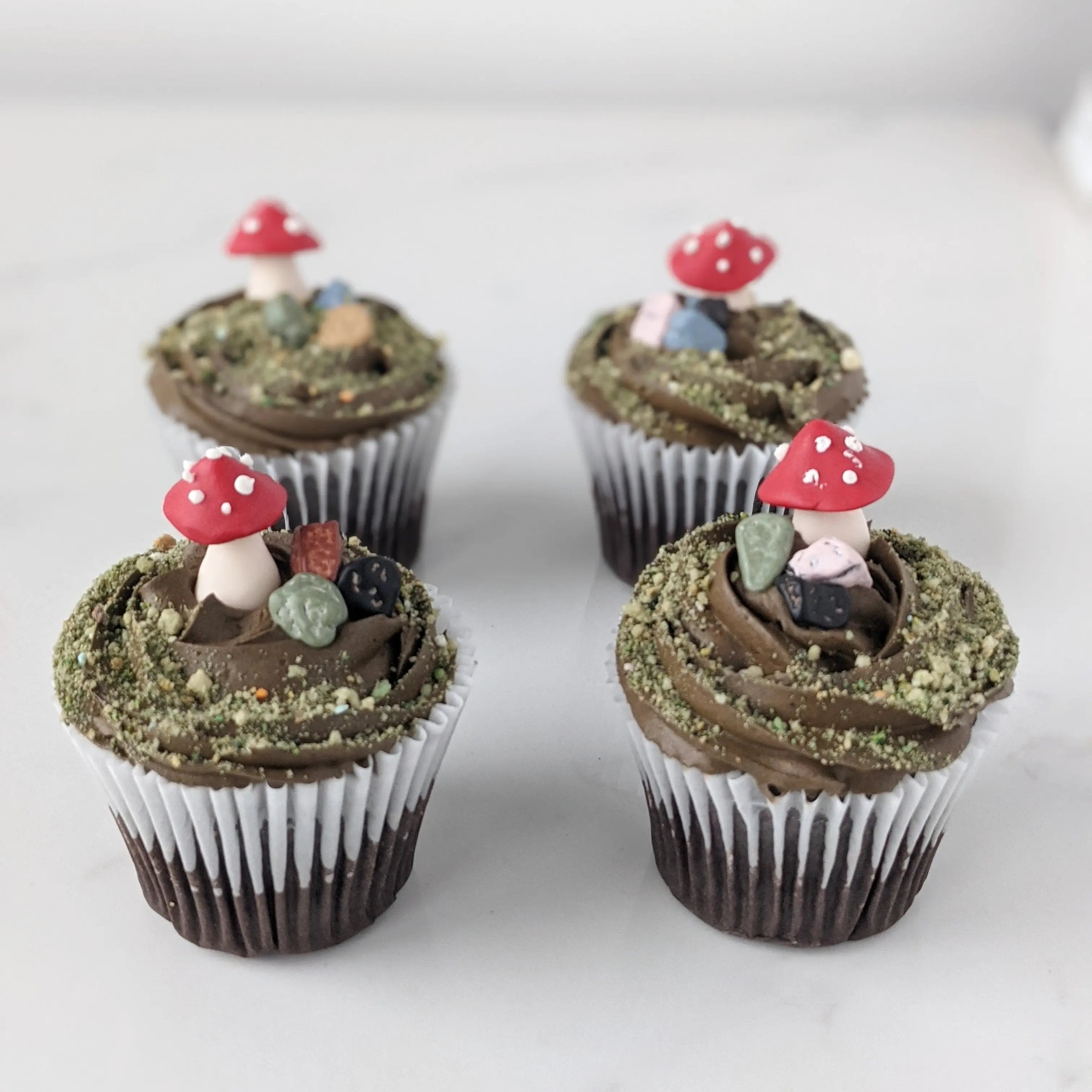 Mushroom Cupcakes (per dozen)
These pair perfectly with our Mushroom Cake! Order in your favorite cake flavor. All options are iced in vanilla buttercream.
Made to order. Please allow 3 business days' notice. To accommodate more servings or flavor options, please call us at 253.627.4773 to place a custom order.