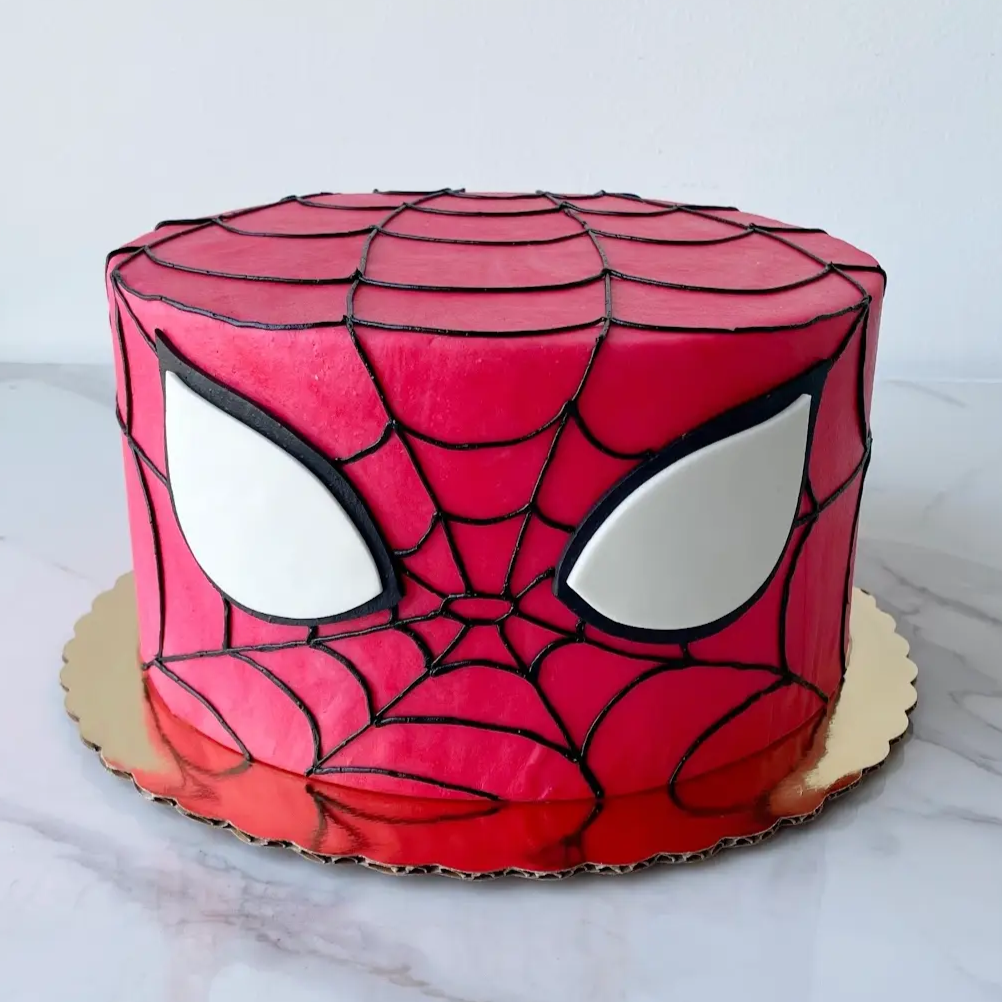 Spiderweb Mask Cake
Cake Type:
Vanilla with Strawberry Mousse
Unleash your inner daredevil with this Spiderweb Mask Cake! Crafted with delicately molded fondant and sprinkled with buttercream accents, this bold dessert is sure to be the star of the show. Dare to be wild and add a daring new dimension to any occasion!
This cake is made to order so be sure to allow three business days' notice for your cake to be baked and decorated!
To accommodate more servings or customization, please call us at 253.627.4773 for a custom order.