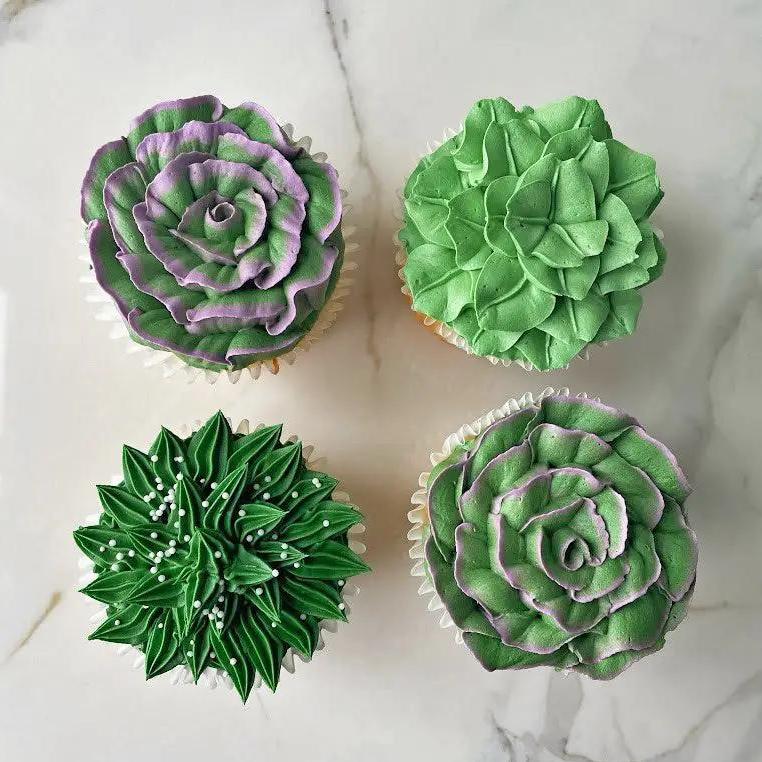 Succulent Pot Cupcakes (per dozen)
Introducing our newest and cutest creation: Succulent Pot Cupcakes! These cupcakes come in three down-to-earth classic flavors: Chocolate, Vanilla, and Pink Champagne.
Here are a few reasons why you'll love our Succulent Pot Cupcakes:
Made with the freshest and finest ingredients
Decorated to look like an adorable assortment of succulent plants
Perfect for adding a touch of nature to your celebrations
Great for gifting to friends and loved ones who love plants
A perfect pair for our Succulent Pot Cake
Whether you're hosting a birthday party, a baby shower, or just looking for a fun and unique way to celebrate, our Succulent Pot Cupcakes are a perfect choice. These cupcakes are not just delicious but also visually stunning!
To accommodate more servings or flavor options, please call us at 253.627.4773 to place a custom order.