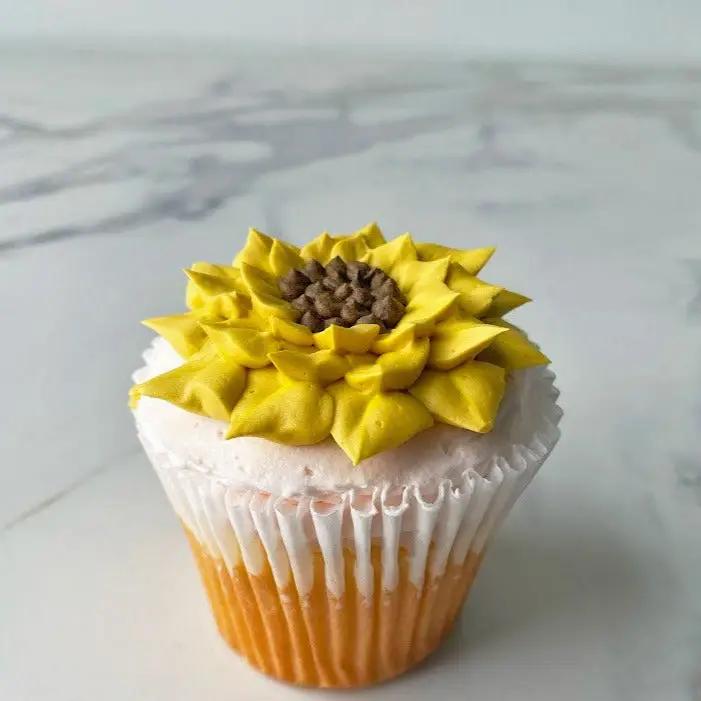 Sunflower Cupcakes (per dozen)
Introducing the Sunflower Cupcakes - the perfect addition to your next celebration or sweet treat fix!
Made with the freshest and finest ingredients, these cupcakes are sure to satisfy your sweet tooth.
Choose from three delicious flavors: Chocolate, Vanilla, and Pink Champagne
Each cupcake is decorated with a beautifully piped sunflower, making them not only delicious but also a work of art.
Great for birthdays, weddings, and other special occasions.
Made with love, these cupcakes are sure to impress your guests and leave them wanting more.
A perfect pair with our Sunflower Cake
Order now and taste the difference for yourself!
To accommodate more servings or flavor options, please call us at 253.627.4773 to place a custom order.