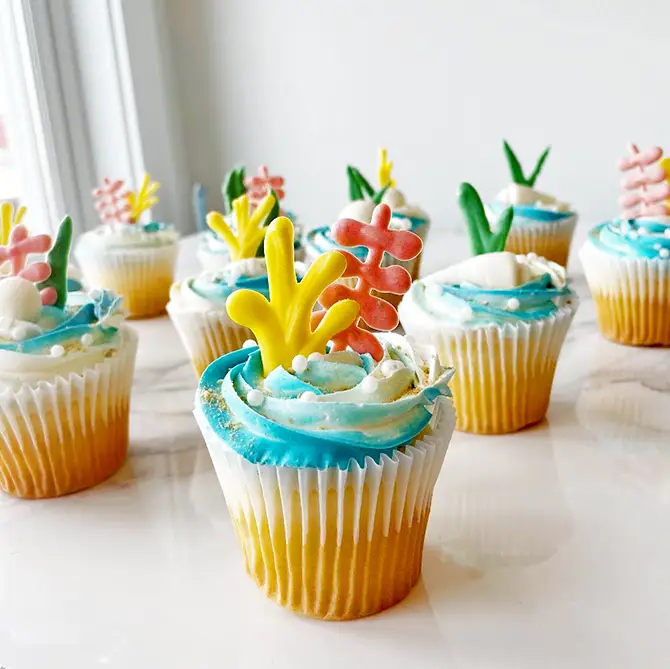 Under the Sea Cupcakes (per dozen)
These delicious and unique cupcakes are the perfect treat for any ocean lover! Each cupcake is adorned with colorful sea shells and plants. Biting into it, the cupcakes are moist, fluffy, and have just the right sweetness.
This perfectly pairs with our Under the Sea Cake to make your celebration more fun and colorful.
So if you're looking for the perfect ocean-themed dessert, give our Under the Sea cupcakes a try. You won't be disappointed!

To accommodate more servings or flavor options, please call us at 253.627.4773 for a custom order.