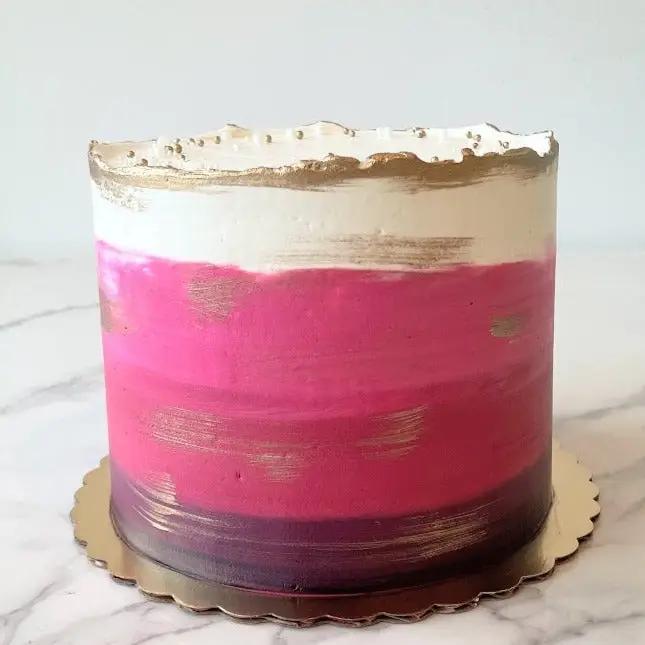 Viva Magenta Ombre Cake
Cake Size:
8" (12-16 servings)
Our take on This Year's Color of the Year, this ombre beauty is as vibrant and modern as the color it's based on! With layers of pink champagne cake, raspberry mousse, and blackberry preserves, this cake will be perfect for any occasion!

To accommodate more servings or customization, please call us at 253.627.4773 for a custom order.