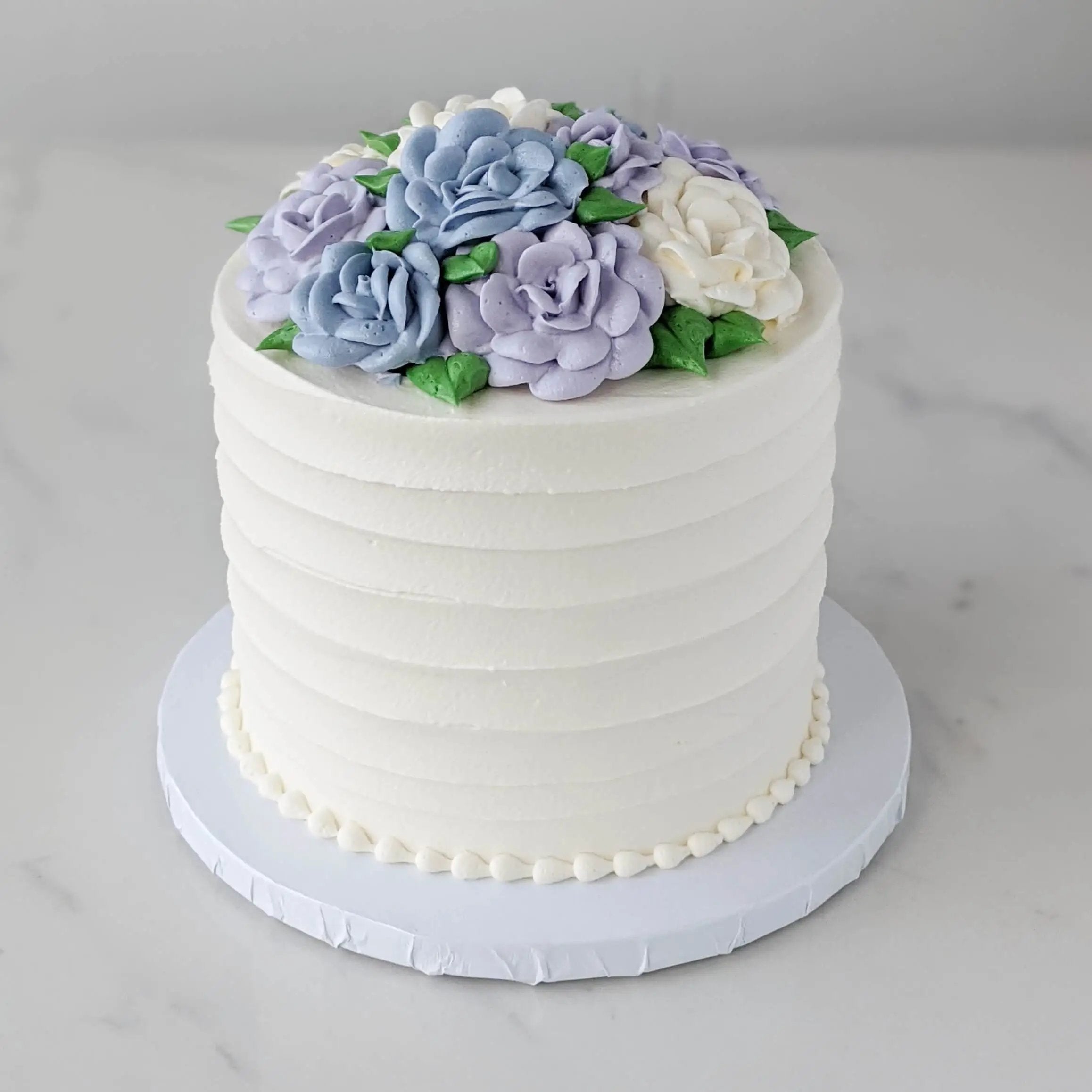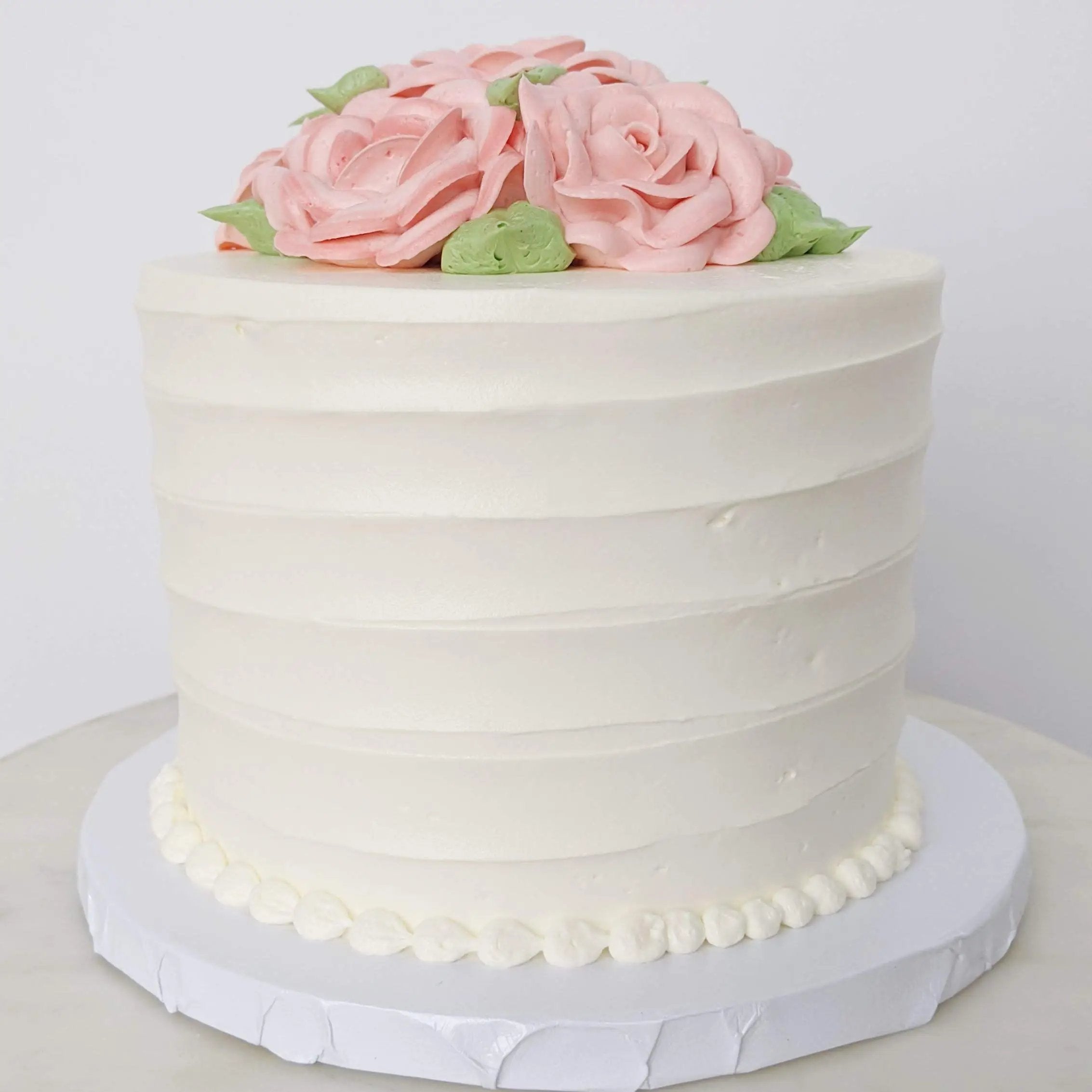 Floral Horizontal Rough Ice Cutting Cake
Size:
8" Round (12-16 servings)
Cake Type:
Pink Champagne Swirl with White Chocolate Mousse
Style:
Pink Flowers Buttercream
A classic rough ice design with blush pink roses make for a lovely, picture-worthy cutting cake!
This cake is made to order so be sure to allow three business days notice for you cake to be baked and decorated!
To accommodate more servings or customization, please call us at 253.627.4773 for a custom order.